Community Events
Inaugural Family Day in Downtown
Saturday, July 8th, 2017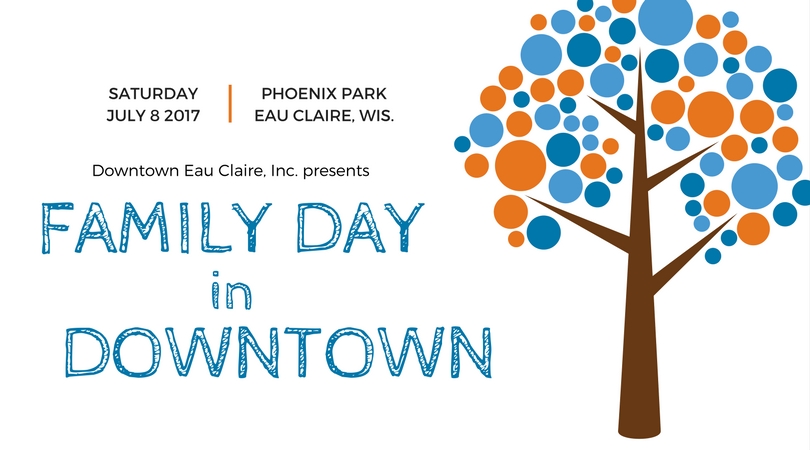 Saturday, July 8th starting at 2:00pm
Join thousands of your friends for the inaugural Family Day In Downtown!
Centered in Phoenix Park, the festival will highlight family life in Downtown and the City of Eau Claire. Activities will include live music, sports, demonstrations, exhibitors, arts, an outdoor movie, and more!
All events are free and open to the public!
Programing
Exhibitors & Vendors
Family oriented organizations, exhibitors, and vendors will line Riverfront Terrace. Come for the fun and learn about our community's great resources!
See below for info about joining us as an exhibitor or vendor!
Food & Drink
A selection of local food vendors will be at the park providing delicious treats.
Family Health & Fitness Zone
sponsored by Mayo Clinic Health System
Participate in fun activities and sports on the lawn next to the Farmers Market.
Family Performance Zone
sponsored by Marshfield Clinic
Watch performances and demonstrations from some of your favorite family-friendly organizations!
Celebrate The Chippewa River
sponsored by Beaver Creek Reserve & Wisconsin Department of Natural Resources
Learn about nature and outdoor organizations at The Point by the rivers! Geocaching, bank fishing, and other activities for kids will be running throughout the afternoon.
Family Main Stage
Enjoy some great, family-friendly music at The Labyrinth!
Family Fun Zone
sponsored by Visit Eau Claire & the Wisconsin Arts Board

Enjoy games, activities, and inflatables on the Great Lawn.
Classic Car Show
3:00 - 8:00 pm at the Farmers Market Pavilion
Starting around 3:00 pm, see some of the Chippewa Valley's hottest cars in the Farmer's Market Pavilion!
Family Outdoor Movie
sponsored by the Businesses of the North Barstow District
Starting around 9:00pm, enjoy a FREE outdoor movie on the big screen in the park. This year we'll be showing The Secret Life of Pets!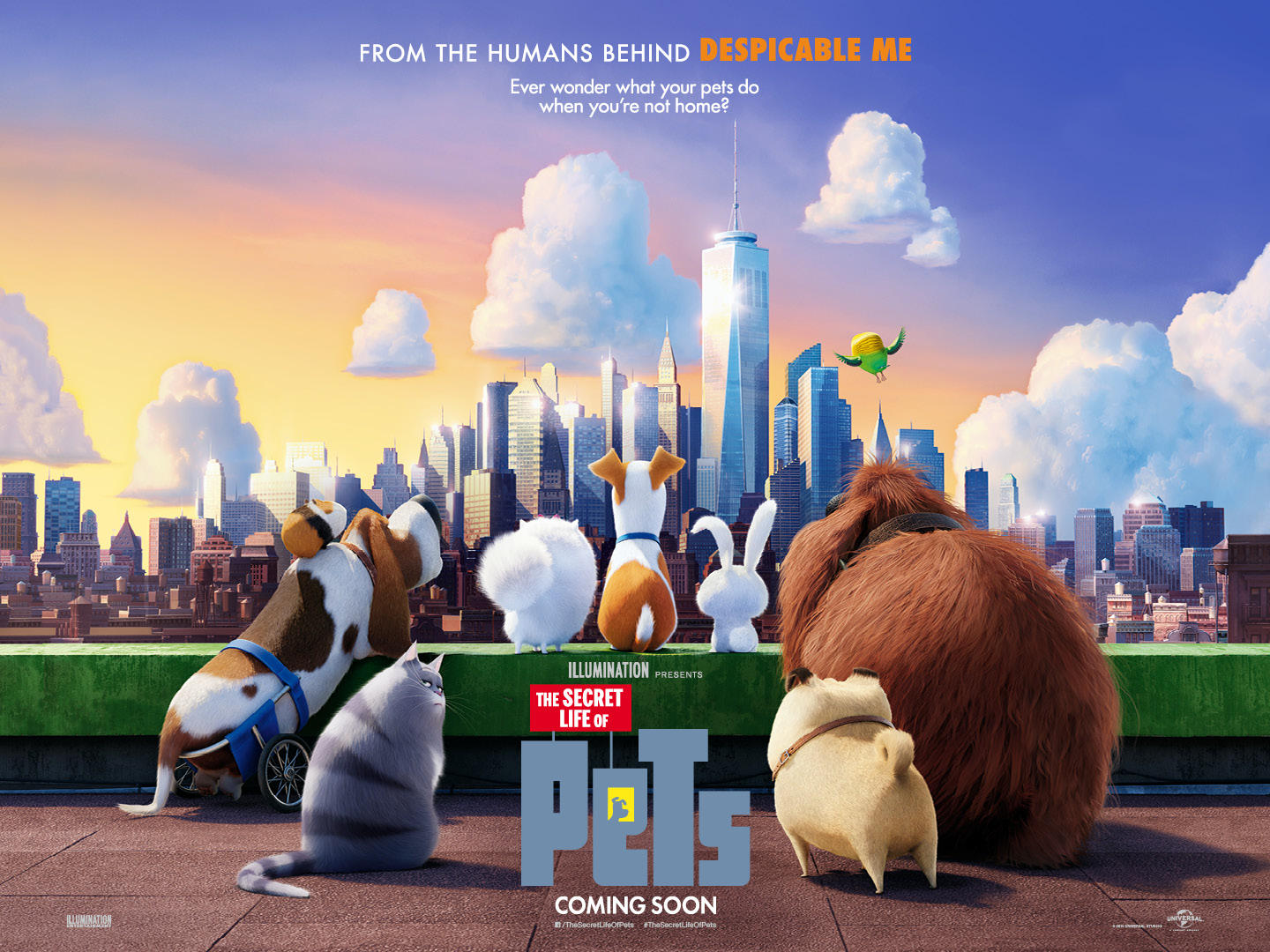 hosted by the Clear Water Kiwanis
Kick-off your Saturday by attending the 70th Annual Doll & Pet Parade starting at 1:00 pm. Click here for all the details.
Mobile App
Visit FamilyDayInDowntown2017.sched.com on your smartphone to see:
Music, performance, and activity schedules
Exhibitor, vendor, and food lists and locations
Sponsors
Save the website to your homepage for an easy mobile app!
Logistics
Biking & Walking
Easy access on the Chippewa River and Old Abe State Trails.
Shift Cyclery is offering free bike valet near the Farmers Market Pavilion! Let them know if you need any air in the tires or lube on the chain. And take a ride on the Spin Art Bike to create your own pedal powered art project! While you're there, grab a coupon for $5 off a tune-up at the Shift Annex, currently open in Artisan Forge Studios.
Parking
North Barstow Ramp (769 stalls): $0.50/hour, $8.00 max/day
South Barstow Ramp (405 stalls): $0.50/hour, $8.00 max/day
Restrooms & Water
Located at the Farmers Market and Trailhead buildings.
Internet
Free Wi-Fi is available throughout Phoenix Park thanks to the City of Eau Claire.
Exhibitors & Vendors
Registration is now open for organizations and vendors to participate. Booths (10'x10') will be located along Riverfront Terrace and throughout Phoenix Park.
Note: Email us if you are interested in participating as a food vendor.
$50 for nonprofits & Downtown Eau Claire, Inc. Members
$100 for all others
Click here to register online today!
Questions? Email us.
Volunteer
Help us make this first year event a success! We have volunteer opportunities throughout the day and all volunteers will receive a t-shirt, $5 food coupon, a free drink, and a warm, warm heart! Click here to see all of the opportunities, and please share with your family and friends!
Sponsorship Opportunities
We would love your support to make the inagaural Family Day in Downtown a success! Click here to read more and contact us if you are interested.
Updates
More details coming soon!